Resources
We are developing new materials all the time to help us think systemically and make the most of our maps. Click below to go to the section you are most interested in.
Some of Nexial's musings and provocations to explore and promote change in today's complex world.
A growing collection of videos, animations and other tools to equip ourselves and make the most of our systems maps.
Ideas
Some of Nexial's musings and provocations to explore and promote change in today's complex world.
Four Imperatives of System Transformation (paper)
The world is in crisis. We need systems change now. Nexial has identified four imperatives for systems change: Depth, Coherence, Force and Urgency. Learn more about why all four of these imperatives are essential for meaningful and sustainable change.
Four Imperatives of System Transformation (video)
Our struggling world needs systemic action, and it needs it now. We need the right mixture of Depth, Coherence, Force and Urgency to create meaningful change. We need to work smarter, and work together, to harness our collective intelligence and drive collective action.
Why System Change?
Why talk about system change…and not just change? This video takes us back to basics to explain why thinking systemically is so important if we want to create lasting solutions to today's issues.
Diving Deep
Tired of shallow conversations on issues close to your heart? Frustrated with interventions that don't produce the transformation you're hoping for? If we really want to understand how the system works, and how to change it, we need to dive deep and work together to shift deep-seated social norms and mindsets.
Coherence & Force – Davids & Goliath!
Many of us are already fighting hard for change, but it just isn't happening fast enough. But with radical collaboration across the system, we can make the right set of changes and make them stick for good. If we all make the right moves, at the right time, together, we can move the earth!
Role of Cities in System Transformation
Cities of all sizes have a critical role in driving system transformation. Nexial has developed approaches to drive cross-sector engagement and a City System Map to equip city leaders and their communities to do just that! Let's harness the power of collective intelligence to boost collective action.
Nexial System Shanty
We are aware of the seriousness of the challenges we are called to face, but this time the Nexial team just wanted to gather around Johnny sailor and a song and a drink. The Nexial System Shanty is our witty way to explain the value of a good old map and to rally all those who, like us, feel the urge to navigate through complexity together. Join us on the journey for some system fun!
From Dough to System Map
A fun, colourful, short animation to tease how we can use a System Map to explore what's in the Dough of the 21st century Economy.
A Platform for Systems Change: Engaging, Mapping, Aligning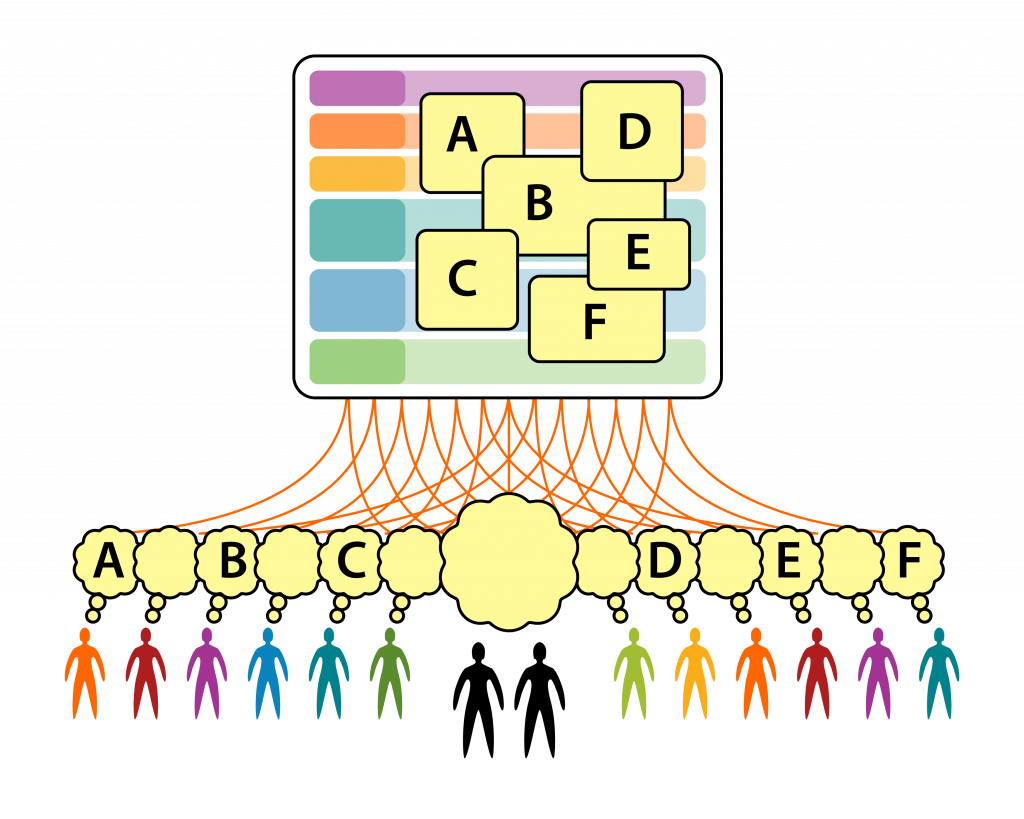 Science is unanimous in telling us that there is little time left for humanity to transform the economic system that is leading us to social and environmental crisis. Despite the signs, response has not been anything close to what is required. To address this paradox, nearly every recent advocate for change talks about the need for joined-up systemic change.
The first step to coordinated action requires multi-stakeholder engagement to forge a shared view of shared problems. Taking the time for meaningful discussion and insight, rather than allowing time to pass in confused advocacy. Building understanding, trust, ownership, and an orientation to change grounded in an appreciation of the implications for others in the system.
Nexial believes that the lack of an effective platform for shared systemic understanding and informed discussion is a critical gap that is slowing the momentum for change.
Let's work together to drive the step change we need… before it's too late.
Toolkit
A growing collection of videos and other tools and tips to equip ourselves and make the most of systems maps.
Why Nexial Maps?
Nexial maps help integrate our knowledge and bring information to life; layering kinds of information and levels of detail that make it easy to navigate complexity. The Nexial digital platform enables both deeper systemic thinking and the communication of those insights to the world.
Maps as Tools to Understand Complex Systems
Our co-founder, Marshall Clemens, discusses how the Nexial approach can help people understand complex systems. Our maps are dynamic tools to engage people in conversations that generate insights and create impact through systemic decision-making.
How Nexial Maps Help Explore Systemic Impact
See how Nexial brought Amsterdam's Neighborhood Housing Renovations strategy to life. By exploring the interconnected aspects of urban life, the maps provide a powerful tool for systemic strategy development and decision-making. The narrative is based loosely on the "Thriving Cities Initiative" video series.
Client Thoughts on System Mapping
Two of Nexial's map users, on live presentations to different audiences, explain how engaging with the maps helps explore systems and look for leverage points together to create meaningful change.
How Nexial Maps Help Me Spread My Knowledge Further
Do you ever wonder if you could be making a greater impact with your work? Follow economics professor Aglai as she uses the Economic System Map to spread her knowledge further. The Nexial mapping process makes it easier to identify stakeholders across the system and work with them to co-create coherent actions and maximise impact.
How to Customise & Annotate Nexial Maps
In this video, Sam shows you how to create custom map views on the Nexial platform, and then annotate these views.